Premium Artisanal Rosins - "STRICTLY FOR MAXIMALISTS"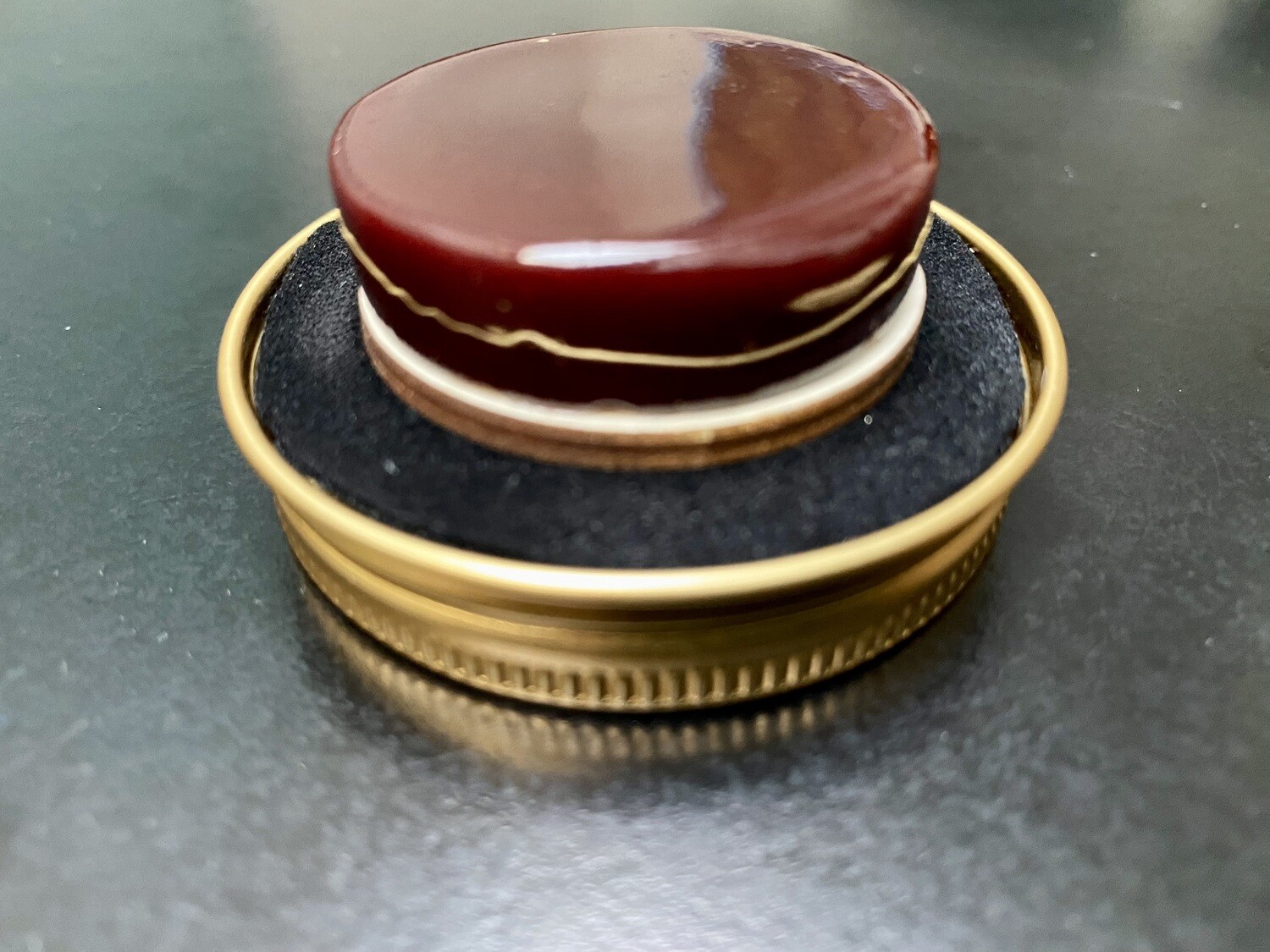 GRANDE SALVEZZA
#KODOGRSASUM20240502
Product Details
Brand:
AOROSIN – Alfa & Omega
Same premium formula and original recipe, further enhanced and customised for hot, humid, as well as cold and dry climates.
The rosin is directly glued via a wood cylinder inside of the box lid for a more easy, fast and ergonomic application of the rosin.
Premium Dark Rosin for professional string performing artists, extra grip and traction stickiness, it grabs the strings more firmly than the Dolce Vangelo rosins
It adds deepness, richness in overtones, full, warm body to your instrument's sound
It widens the audio spectrum of your instrument by adding multidimensional sound projection, while also able to provide a focused and projecting sound when a strong bow action requires soloistic performance
It provides a silky, velvety full and round sound, without any bowing noises, regardless of the articulation techniques used
Offers a high grip for demanding and discerning string players (Grip/Stickiness Profile Rating: GSPR: 9 (1: High Grip/Stickiness, 10: High Grip/Stickiness)
Specially designed to coherently deliver high, middle-high and medium wave frequencies (Frequency Range Profile: FRP: 7 (1: High Frequencies, 10: Low Frequencies)
A round & bright and warm tone for lyrical passages
Smooth and immediate bowing response, fast break-in time
Confident and precise articulation
Literally close to zero powdering
Specially created to cope with high and low temperatures, during summer and as well in winter
Extremely high dynamic range
Highly enhances the tonal quality and characteristics of the bow and of the instrument itself
Provides a round, profound, full, complex, textured, gutsy, luminous, clean, but also a very defined strong tone
In the default formulation Medium-Soft pliability, Extra-High adhesion
Ideal for orchestra players, soloists, large halls and live concert stages, chamber orchestra, string quartets
Highly reduces the whistle of A and E strings
Perfectly suitable for enhancing the tonal qualities of Thomastik, Pirastro, Larsen, but also of any other steel, synthetic or gut core based strings as well.
Every piece of A&O Rosin is handmade from the finest ingredients using a specific, unique formulation with more than 20 components
100% natural, it doesn't contain any chemical fillers or additives
Contains the finest and purest 100% organic Argan Oil in order to constantly clean and keep your bow's hair in great condition, every time you swipe the rosin up and down. Thus, it highly reduces the number of re-hairing needed.
Save this product for later