Premium Artisanal Rosins - "STRICTLY FOR MAXIMALISTS"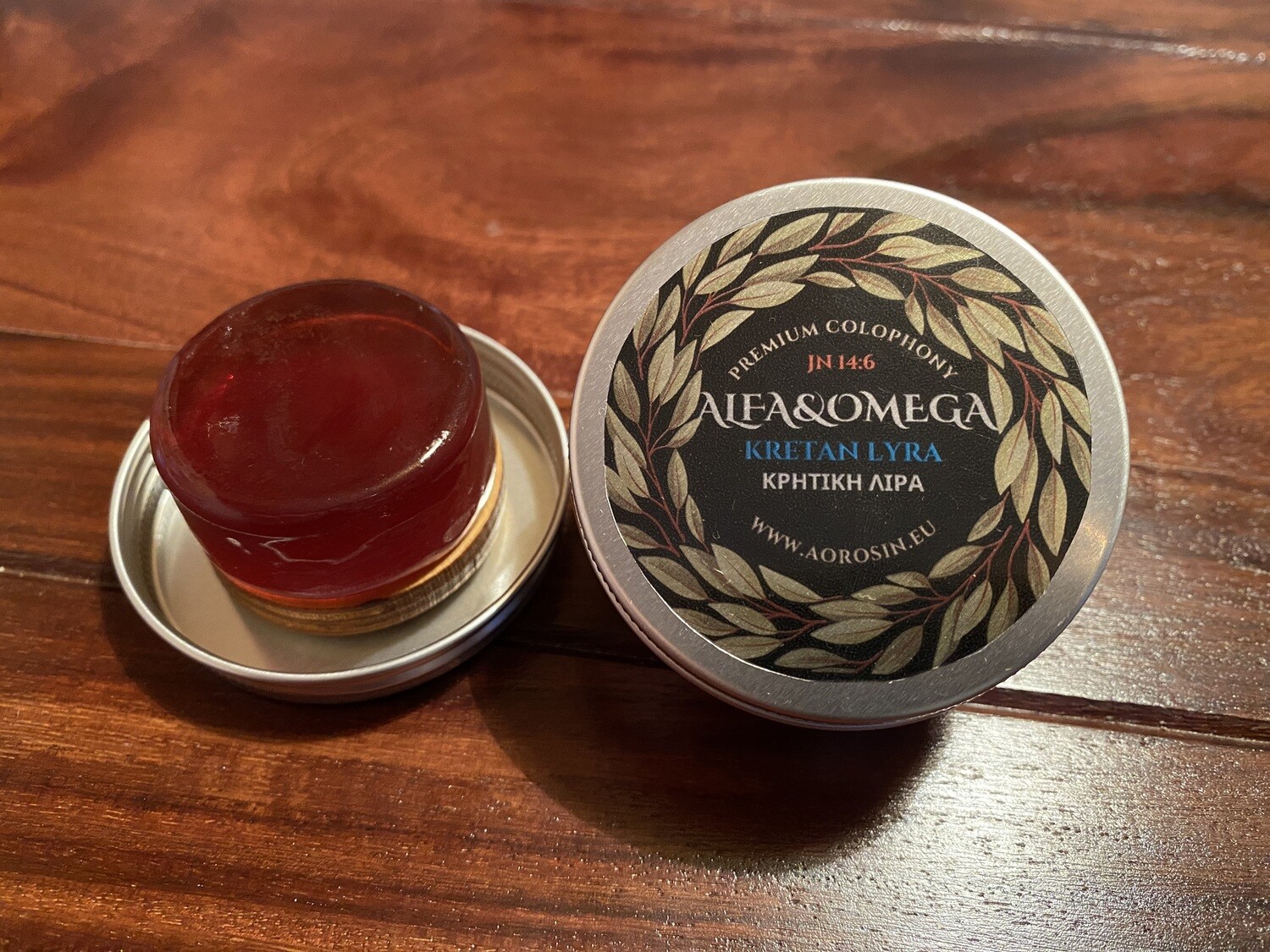 KRETAN LYRA (ΚΡΗΤΙΚΗ ΛYΡΑ)
#KRLYBGWRLD20230502
Product Details
Premium handmade rosin specially customised for Traditional Greek Cretan music performers with focus on the distinctive tone qualities of the instrument

Refined preparation with long-lasting grip and traction force

Avoids chemical residues, ingredients

Close to zero powdering

Produces a smooth playing experience

Produces a soft, reach, clean, warm, luminous and bright tone.

Comes with a protective aluminium container, beautiful and clean

Easy, fast and ergonomic to use and apply

Smooth and immediate bowing response, fast break-in time
Confident and precise articulation
Specially created to cope with high and low temperatures, during summer and as well in winter
Extremely high dynamic range
Highly enhances the tonal quality and characteristics of the bow and of the instrument itself
Medium pliability, High adhesion and traction stickiness
Ideal for traditional eastern music playing
Every piece of A&O Rosin is handmade from the finest and purest ingredients
100% natural, it doesn't contain any chemical fillers or additives
Contains the finest and purest 100% organic Argan Oil in order to constantly clean and keep your bow's hair in great condition, every time you swipe the rosin up and down. Thus, it highly reduces the number of rehairing needed.
No background or bowing/side noises, regardless of the articulation techniques used
The rosin is directly glued via a wood cylinder inside of the box lid for a more easy, fast and ergonomic application of the rosin.
Save this product for later